FAU at Arkansas State 12/14/18 - College Basketball Picks & Predictions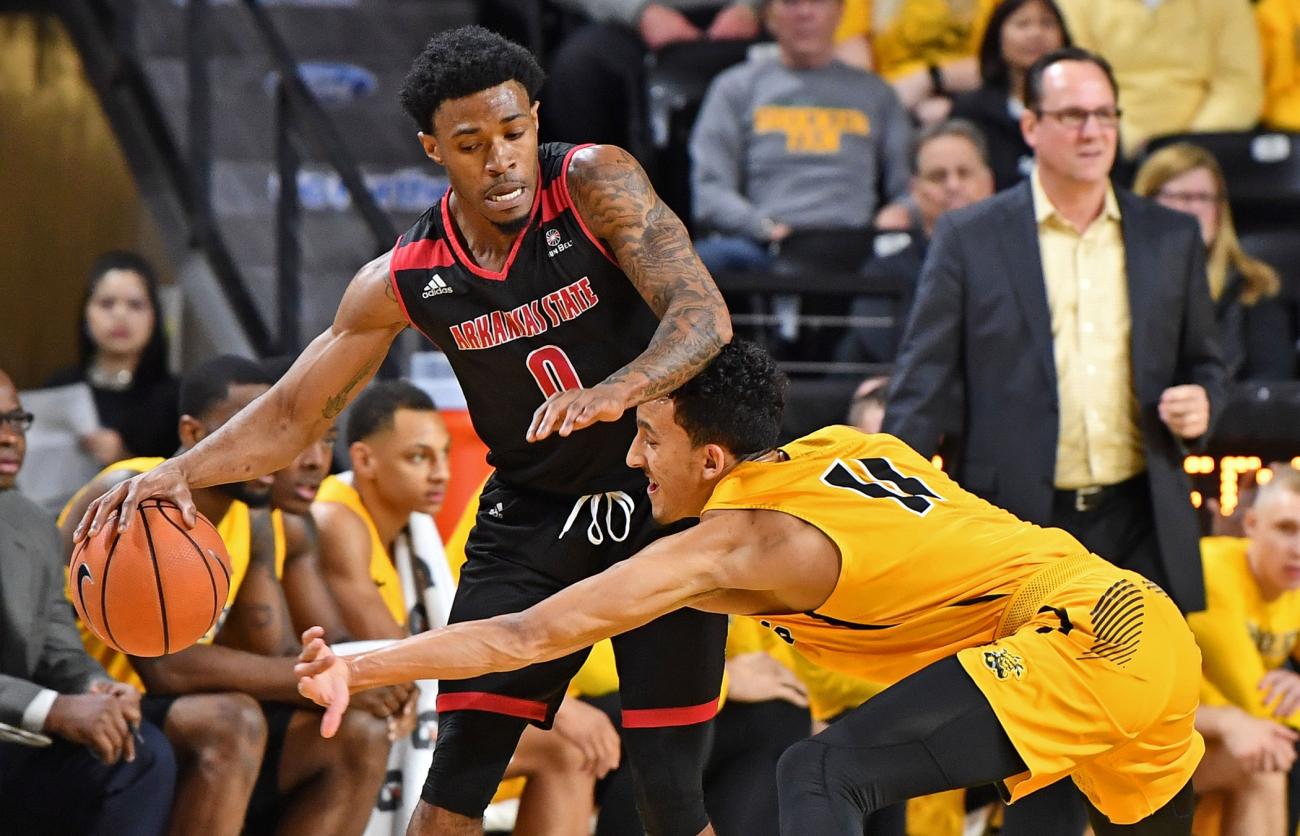 The Florida Atlantic (FAU) Owls visit First National Bank Arena in Jonesboro, Arkansas on Friday to play the Arkansas State Red Wolves. FAU improved to 7-2 on the season with a 68-64 win over Mercer. Jailyn Ingram led the Owls with 22 points, eight boards and four blocked shots. The Owls have won five of the last six overall.
Arkansas State fell to 3-8 on the season following a 72-56 loss to Minnesota on Saturday. The Red Wolves trailed 41-24 at the half and never threatened the Golden Gophers during the second half. Ty Cockfield led the Red Wolves with 20 points. Arkansas State has lost five of its last seven.
Jailyn Ingram leads FAU in scoring and rebounding with averages of 19.7 points and 8.0 rebounds per game. Three other players for the Owls are averaging double figures in scoring. Michael Forrest leads the Owls in assists with an average of 3.1 per game. FAU is shooting 45.2% from the field and 31.8% from 3-point territory.
Ty Cockfield leads Arkansas State in scoring and assists with averages of 21.3 points and 3.0 assists per game. Cockfield is the only Red Wolves player averaging double figure in scoring. Grantham Gillard leads the Red Wolves in rebounding with an average of 5.7 per game. Arkansas State is shooting 42.1% from the field and 36.1% from 3-point territory.


Florida Atlantic has fared well against Arkansas State covering the number in 7 of the last 11 meetings between the two. The Owls have covered the nut in 4 of the last 5 played at Arkansas State. FAU has covered 9 of its last 14 against a team with a .400 or lower winning percentage. Final Score Prediction, FAU Owls win and cover ATS 78-74.