Davidson at Wake Forest 12/17/18 - College Basketball Picks & Predictions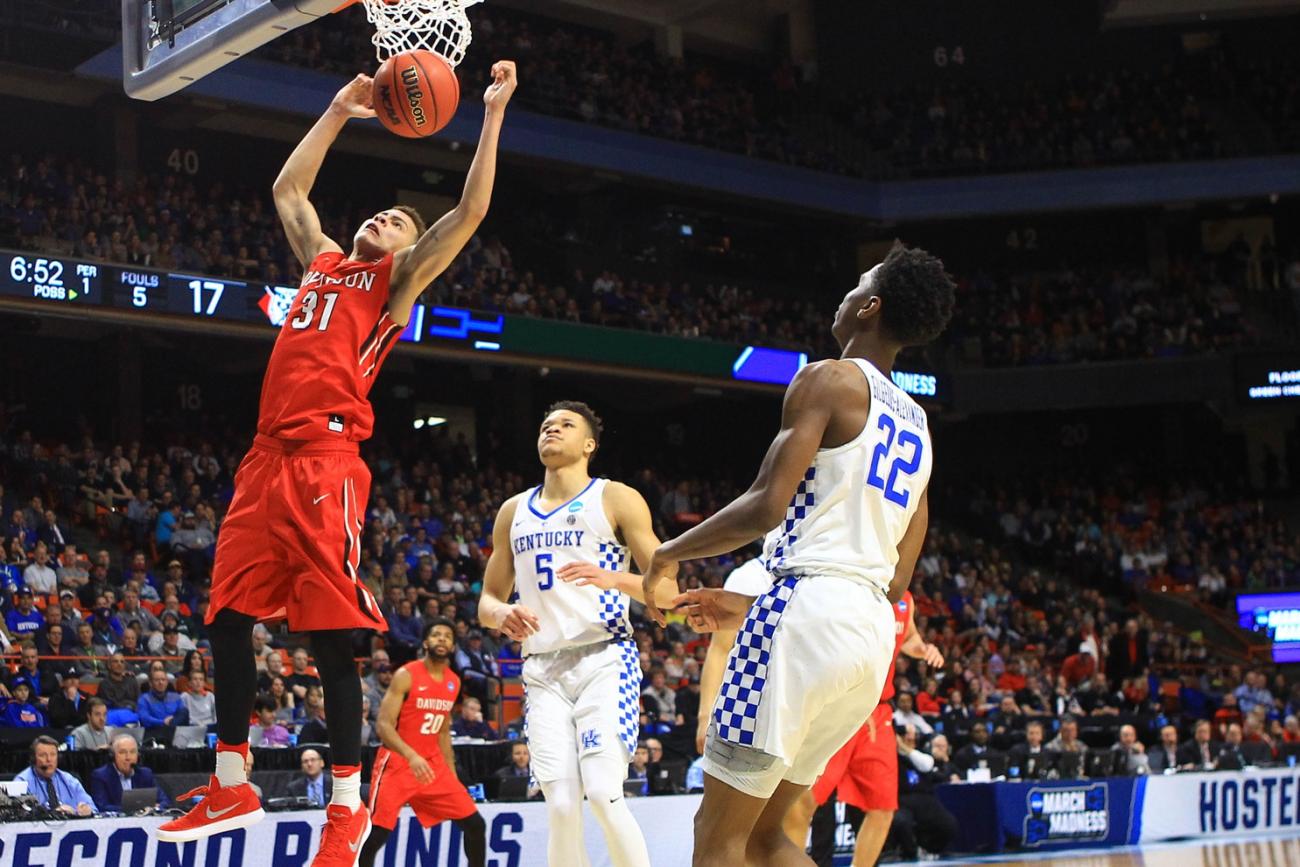 The Davidson Wildcats visit Lawrence Joel Coliseum in Winston-Salem, North Carolina on Monday to play the Wake Forest Demon Deacons. The Wildcats fell to 8-2 on the season following a 77-75 overtime loss to the Temple Owls on Saturday. The Wildcats led 75-69 in overtime with 1:32 remaining, but Temple scored eight straight points to take the lead and win by two.
Wake Forest improved to 5-3 in the season following its 80-46 romp over Charlotte on Thursday. The Demon Deacons were led by Isaiah Mucius who scored 16 points. Olivier Sarr scored 14 points and pulled down nine rebounds in the win. Wake Forest outrebounded Charlotte 43-31.
Kellan Grady the leading scorer for Davidson averaging 19.4 points per game. Jon Axel Gudmundsson is the second leading scorer, leading rebounder and leader in assists with averages of 18.6 points. 6.3 rebounds and 4.5 assists per game. Davidson is shooting 46.8% from the field and 36.0% from 3-point territory.
Brandon Childress leads the Demon Deacons in scoring and assists with averages of 16.9 points and 4.4 assists per game. Jaylen Hoard is the second leading scorer and leader in rebounds with averages of 15.5 points and 8.3 rebounds per game. Wake Forest is shooting 44.5% from the field and 37.6% from 3-point territory.


Davidson has covered the number in 5 of its last 6 overall and 5 of its last 6 versus non-conference opponents. The Wildcats have covered the spread in each of the last 4 following a loss straight up. Wake Forest has not been so successful failing to cover 6 of its last 7 at home and 9 of its last 10 following a win straight up. Final Score Prediction, Davidson Wildcats win and cover ATS 77-71.