CSU Fullerton at Hawaii 1/9/19 - College Basketball Picks & Predictions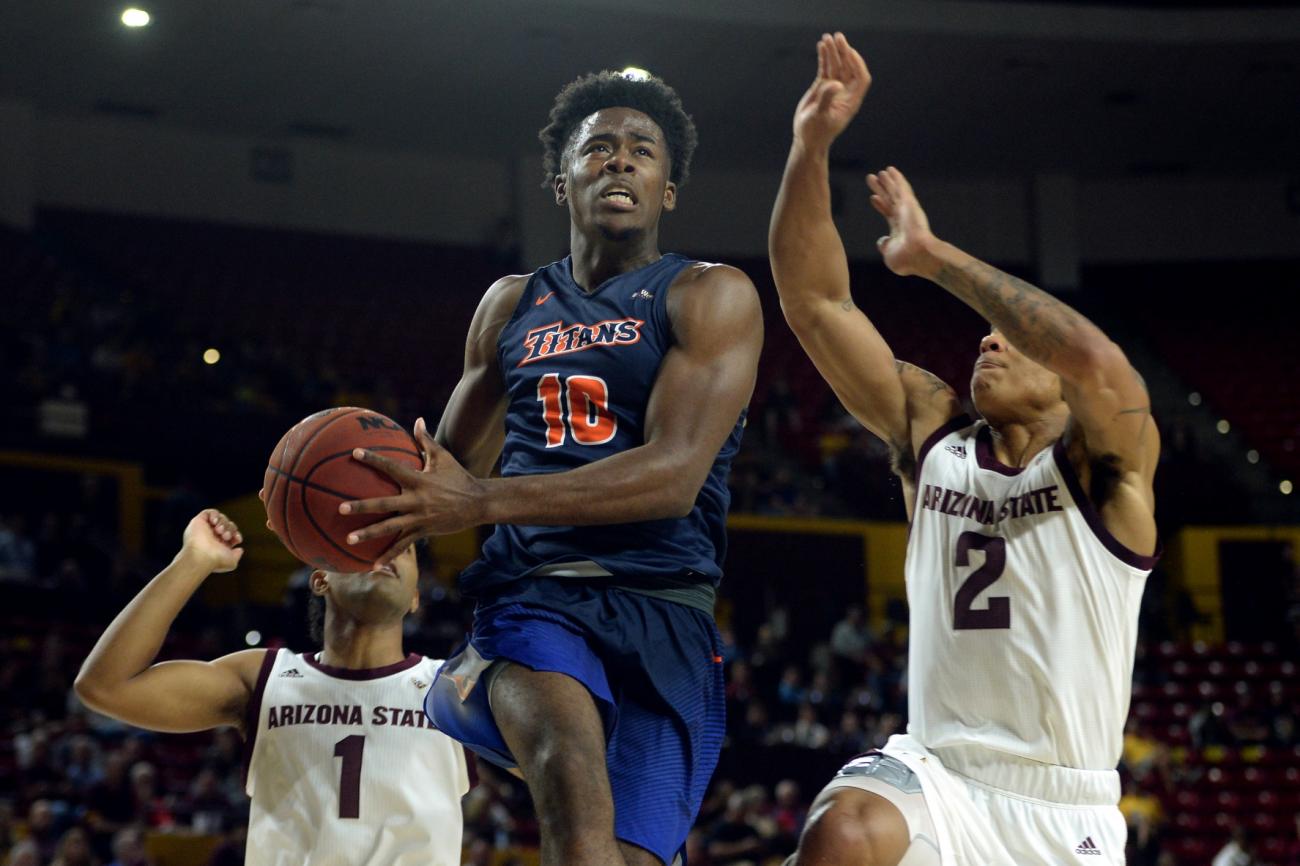 The CSU Fullerton Titans visit Stan Sheriff Center in Honolulu, Hawaii on Wednesday to play the Hawaii Rainbow Warriors. The Titans fell to 4-10 on the season after falling to the Washington Huskies 84-76 last Thursday. The Titans were led by Khalil Ahmad with 28 points and Jackson Rowe with 22. The Titans held an eight-point lead at the half but could not hold it after the break.
Hawaii is 9-5 on the season following its win on Saturday over Alabama A&M 71-63. Eddie Stansberry led the Rainbow Warriors with 26 points that included six baskets from downtown. The win was Hawaii's third straight.
Kyle Allman Jr. leads the Titans in scoring with an average of 18.5 points per game. Jackson Rowe is the team leader in rebounds with an average of 7.2 per game. Austen Awosika leads CSU Fullerton in assists with an average of 4.1 per game. The Titans are shooting 45.4% from the field and 31.5% from 3-point territory.
Eddie Stansberry leads Hawaii in scoring with an average of 13.2 points per game. Three other Rainbow Warriors are scoring in double figures. The leader in assists is Drew Buggs with an average of 5.0 per game. Zigmars Raimo leads the Warriors in rebounding with an average of 7.1 per game. As a team, Hawaii is shooting 44.2% from the field and 33.4% from 3-point territory.


Hawaii has covered the number in 5 of its last 6 versus Fullerton and in 4 of its last 5 at home against the Titans. Hawaii has covered 5 of the last 7 against Big West Conference opponents and each of the last 5 versus an opponent with a losing record straight up. Final Score Prediction, Hawaii Warriors win and cover ATS 71-58.