Butler at Seton Hall 1/9/19 - College Basketball Picks & Predictions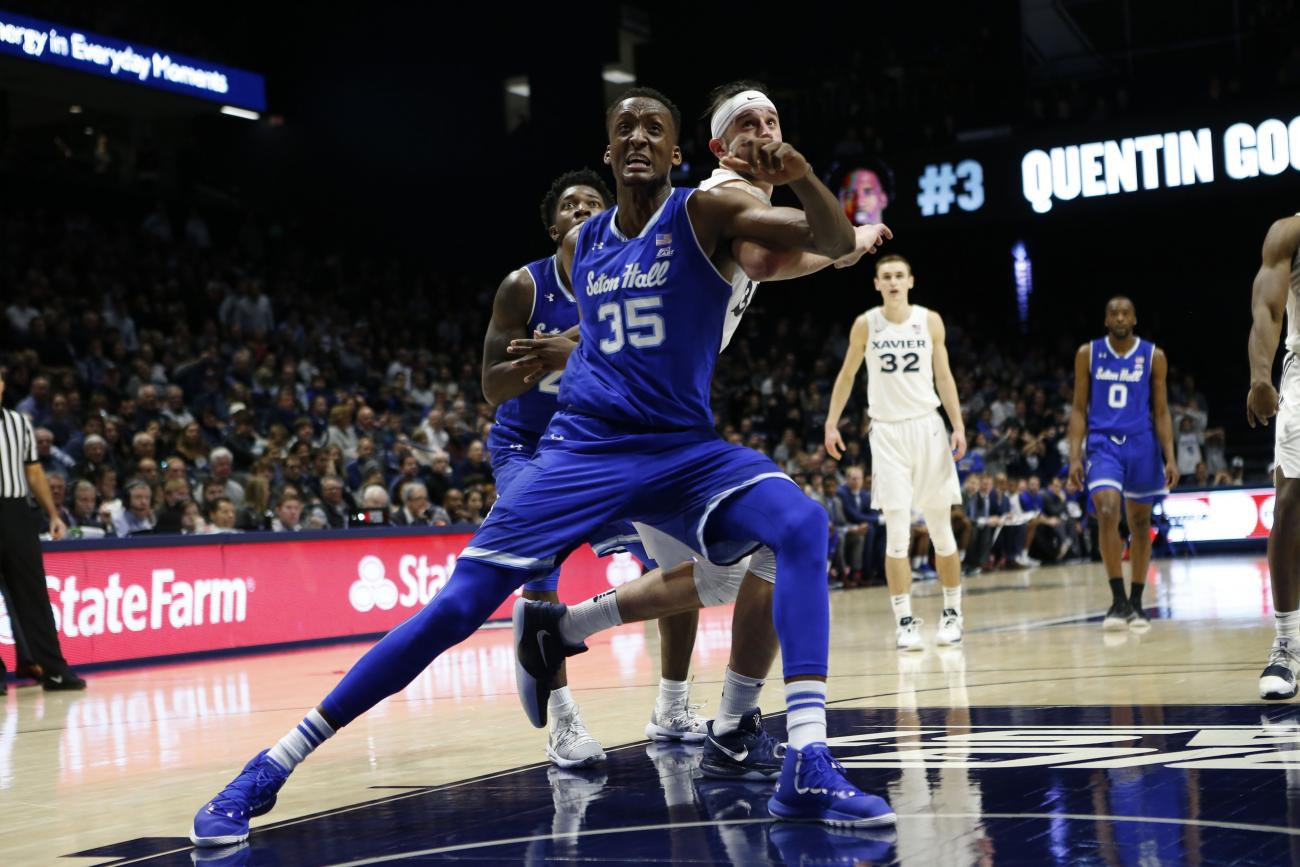 The Butler Bulldogs visit the Prudential Center in Newark, New Jersey on Wednesday to play the Seton Hall Pirates. Butler improved to 10-5 on the season with an 84-69 win on Saturday over Creighton. The Bulldogs were led by Kamar Baldwin with 28 points. Butler is now 1-1 in the Big East and snapped a two-game losing streak with the win.
Seton Hall fell to 11-4 on the season following a 75-74 loss to DePaul on Sunday. The Pirates were led in the loss by Myles Powell with 16 points. Powell continues to impress on the foul line going 6-for-6 in the game and has now made 30 of 31 for 97% on the season.
Kamar Baldwin leads Butler in scoring, rebounding and is second in assists with averages of 16.5 points, 5.4 rebounds and 4.0 assists per game. Two other Bulldogs are scoring in double figures. Aaron Thompson leads the Bulldogs in assists with an average of 4.4 per game. Butler is shooting 45.7% from the field and 36.8% from 3-point territory.
Myles Powell leads Seton Hall in scoring with an average of 22.2 points per game. Michael Nzei is the third leading scorer and second in rebounding with averages of 9.6 points and 5.3 rebounds per game. Sandro Mamukelashvili leads the team in rebounding with an average of 7.3 per game. Seton Hall is shooting 45.4% from the field and 32.0% from 3-point territory.


Butler has failed to cover each of the last 4 played at Seton Hall. The Bulldogs have failed to cover 5 of the last 6 played against Big East opponents and each of the last 4 played on Wednesday. The Pirates on the other hand have covered the number in 6 of the last 8 versus Big East opponents and 12 of the last 17 against an opponent with a .600 or higher winning percentage. Final Score Prediction, Seton Hall Pirates win and cover ATS 73-67.