Bryant at Iowa 12/29/18 - NCAA Basketball Picks & Predictions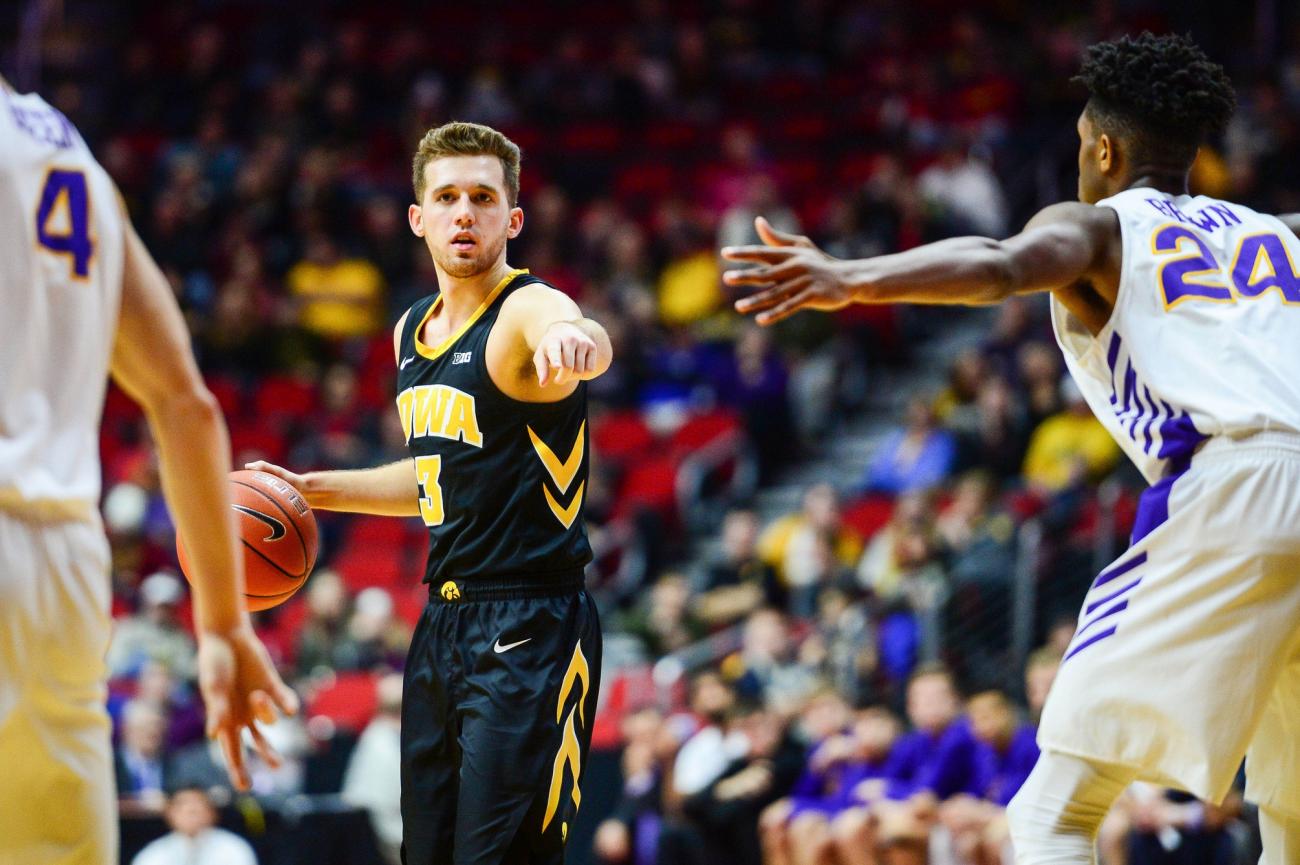 The Bryant Bulldogs visit Carver-Hawkeye Arena in Iowa City, Iowa on Saturday to play the No. 24 ranked Iowa Hawkeyes. The Bulldogs moved to 3-7 on the season following a 68-67 win over Dartmouth on Friday. SaBastian Townes led the Bulldogs with 23 points, which including scoring a 3-pointer to but Bryant ahead with just over 17.6 seconds remaining.
Iowa moved to 10-2 on the season following its 119-64 rout of Savannah State. The Hawkeyes were led by 24 from Joe Wieskamp and Jordan Bohannon who scored 18 points in the win hitting each of his six 3-pointers. The win was Iowa's fourth straight.
Adam Grant leads the Bulldogs in scoring with an average of 15.8 points per game. Two other players for Bryant are scoring in double-digits. Patrick Harding leads the Bulldogs in rebounds with an average of 6.2 per game. Bryant is shooting 38.0% from the field and 27.6% from 3-point territory.
Tyler Cook leads Iowa in scoring and rebounding with averages of 16.6 points and 8.3 rebounds per game. Luka Garza is the second leading scorer with an average of 12.7 points per game. Connor McCaffery leads the Hawkeyes in assists with an average of 3.5 per game. Iowa is shooting 47.3% from the field and 35.2% from 3-point territory.


Iowa has covered 7 of its last 10 versus an opponent that has a losing record straight up. Bryant has failed to cover each of its last 7 on the road versus an opponent with a home winning percentage of .600 or higher. The Bulldogs have failed to cover 10 of the last 11 on the road versus a team with a winning record at home. Iowa Hawkeyes win and cover ATS 88-56.