Boise State at San Jose State 1/12/19 - CBB Picks & Predictions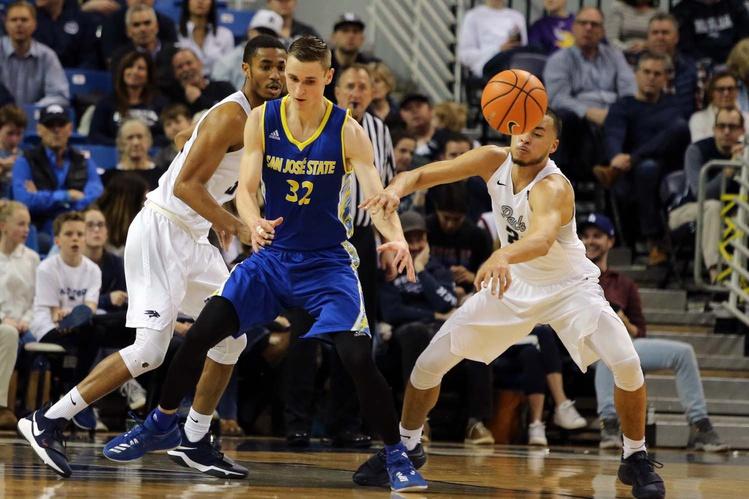 Boise State seems to be on the right track after a slow start but needs to look out for a trap game Saturday when they play at San Jose State. Boise State is 2-0 in the Mountain West and faces front-runner Nevada in the game after San Jose State. The Broncos are 7-8 overall but have won two straight and three of the last four. San Jose State is looking for anything it can find positive after going 3-11 thus far. The Spartans have lost five in a row, including two Mountain West games.
Roderick Williams leads Boise State with 13.3 points and 6.5 rebounds per game. He is shooting 56 percent. Justinian Jessup is averaging 12.5 points, has 40 three-pointers and is hitting 41.2 percent from behind the arc. Derrick Alson is averaging 10.3. The Broncos are shooting 47 percent overall and 34 from behind the arc.
One bright spot for San Jose State has been Michael Steadman, who is averaging 13.4 points and 9.4 rebounds. Brae Ivey is averaging 11.9 points. Joah Bauman leads with 33 three-pointers and he is hitting 52 percent from that range. The Spartans are shooting 41 percent as a team, though two starters are at about 50 percent. The Spartans are shooting 33 percent from behind the arc.
Boise State is averaging 71.1 points and giving up 66.9. The Broncos are averaging 33 rebounds. San Jose State is averaging 67.2 points and is giving up 76.7. The Spartans are averaging 37.3 rebounds.


This terrible San Jose State team is not one we would take very often even if they are double digit home underdogs. Final Score Prediction, Boise State Broncos win and cover ATS 79-64.