Binghamton vs Vermont 3/9/22 - College Basketball Picks & Predictions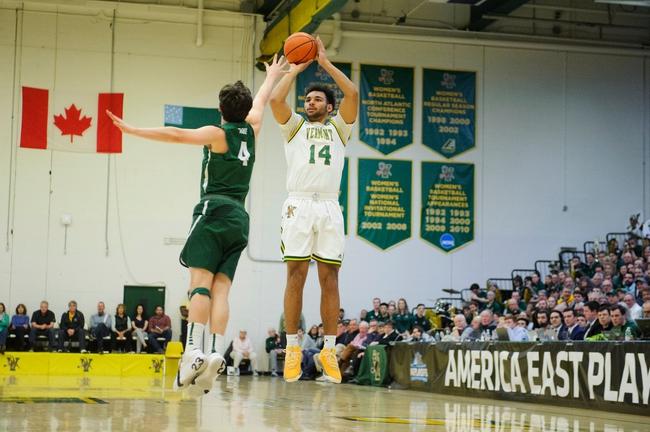 The Vermont Catamounts get set to take on the Binghamton Bearcats. The Catamounts are 26-5 on the season and finished 1st in the American East. Vermont has won six straight games and have been playing very good basketball The Catamounts average 10 turnovers per game which ranks 14th in the nation. 
Vermont has won nine of their last ten games. The Catamounts beat NJIT on Sunday 98-59. Ben Shugu led the way in the win with 15 points and 5 boards. Shungu is averaging 15.8 points per game on the season. 
The Binghamton Bearcats beat New Hampshire on Sunday 72-69. Jaccob Falko led the team in the win with 21 points and 5 assists. Falko is leading the Bearcats on the season with 12.9 points per game. 
The Bearcats are 12-16 on the season and sit 7th in the American East. Binghamton played Vermont in February when they lost 66-49 .The Bearcats are making 35% of their three pointers which ranks 82nd in the nation. 


The American East Conference tournament continues to roll along on Wednesday. Vermont is a double digit favorite in this game as they have found their groove and seek their seventh straight win. The Catamounts are no doubt the better team but that number is a lot to cover for any team. Final Score Prediction, Vermont Catamounts win but the Binghamton Bearcats cover ATS 88-75.