Abilene Christian vs. Middle Tennessee 3/22/22 - College Basketball Picks & Predictions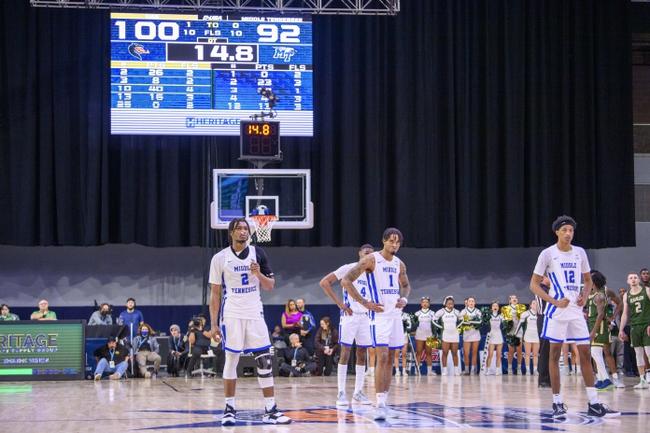 The Middle Tennessee Blue Raiders will meet up with the Abilene Christian Wildcats Tuesday night in a semifinal matchup in the CBI tournament. Middle Tennessee got to the semifinals following a blowout 30 point win over Boston University on Monday after shooting 55.6% from the floor and 41.7% from beyond the arc to score 38 points in each half.
Teafale Lenard led the way for the Middle Tennessee offense posting a team high 14 points on 4/6 shooting in 29 minutes on the floor. Donovan Sims chipped in 13 points and a team high six assists, while Deandre Dishman added 12 points and six rebounds for the blue Raiders.
The Abiliene Christian Wildcats are running hot coming into the semifinal's winners of four of the last five games played including two in a row after beating Ohio on Monday night. The Wildcats offense was lights out against Ohio making 53.7% of their shots and 44.4% from beyond the arc just scored 91 points in the game leading to the five point victory.
Offensively this season Abilene Christian has three players scoring in double figures as Coryon Mason leads the team scoring 12 points per game on 44.4% shooting. Airion Simmons is second of the team with twelve points per game to go along with a team leading 5.5 rebounds. Mahki Morris is the third player averaging double figures scoring 10.7 points per game and Damien Daniels posts six points and a team leading 3.3 assists.


Both teams come into the tournament semifinals playing well but Middle Tennessee is the better team in this matchup. Look for Middle Tennessee to control this game with as the blue Raiders are better on both sides of the ball. Middle Tennessee will use the better off fans and deeper roster to get the win on Tuesday to advance to the tournament championship. Final Score Prediction, MTSU wins 74-68.